Crow Point Lighthouse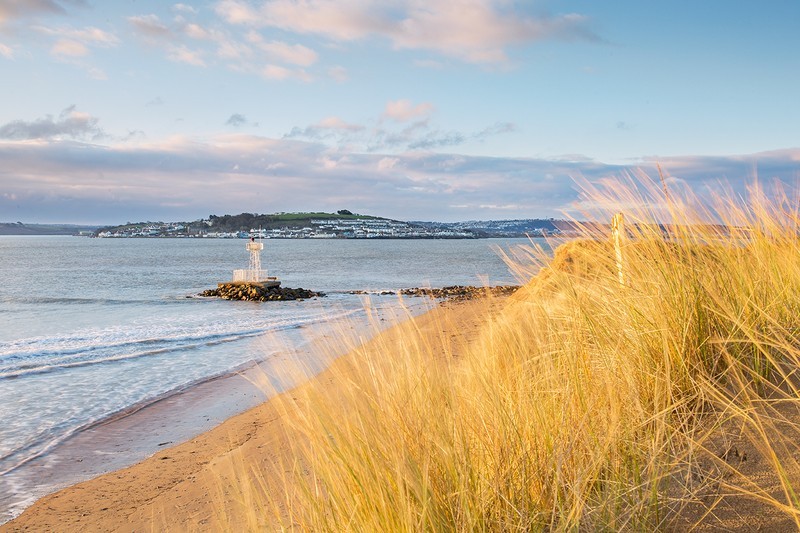 The golden light falls on the swaying marram grass whilst a spring tide surrounds the small lighthouse at Crow Point, Devon.
Situated at the south end of Braunton Burrows is Crow Point Lighthouse, which guides vessels navigating the Taw and Torridge estuary. The lighthouse is a small tubular steel structure, powered when first built by acetylene gas, and now by solar power following conversion in 1987. It is operated by Trinity House. The current light replaced a much larger structure, Braunton lighthouse, which consisted of an octagonal wooden tower built on top of keepers' accommodation, 86 foot high in total. There was also an associated low light; both were demolished in 1957. The low light was 300 metres to the north-west of the main light. When the two were aligned, as seen from a ship, they provided a bearing for the safe passage through the shoals in the estuary.