Towards Spekes Mill & Hartland Quay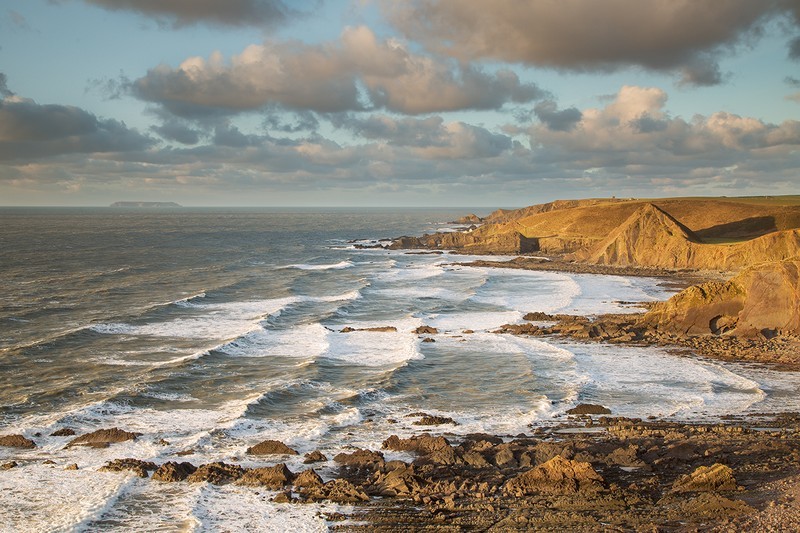 The white horses charge towards the cliffs which are painted from the golden light of the sun at Hartland Coast, Devon.
Hartland Quay is located on the Atlantic coast of Devon, south of Hartland point and north of Bude, Cornwall. It experiences some of the roughest seas in winter and is a former harbour. Several ships have been wrecked at Hartland Quay including SS Rosalia and SS Ginetorix, 19th century wrecks included Edward & Ann (1809), Test (1843), Eclipse (1865), Jenny Jones (1868), Zuma (1871), Deux Freres (1885), Royal Saxon (1886), Londos (1891) and Clipper (1895). Numerous other vessels have come to grief at Hartland Point, a few miles to the north.